Isuken means unity and togetherness.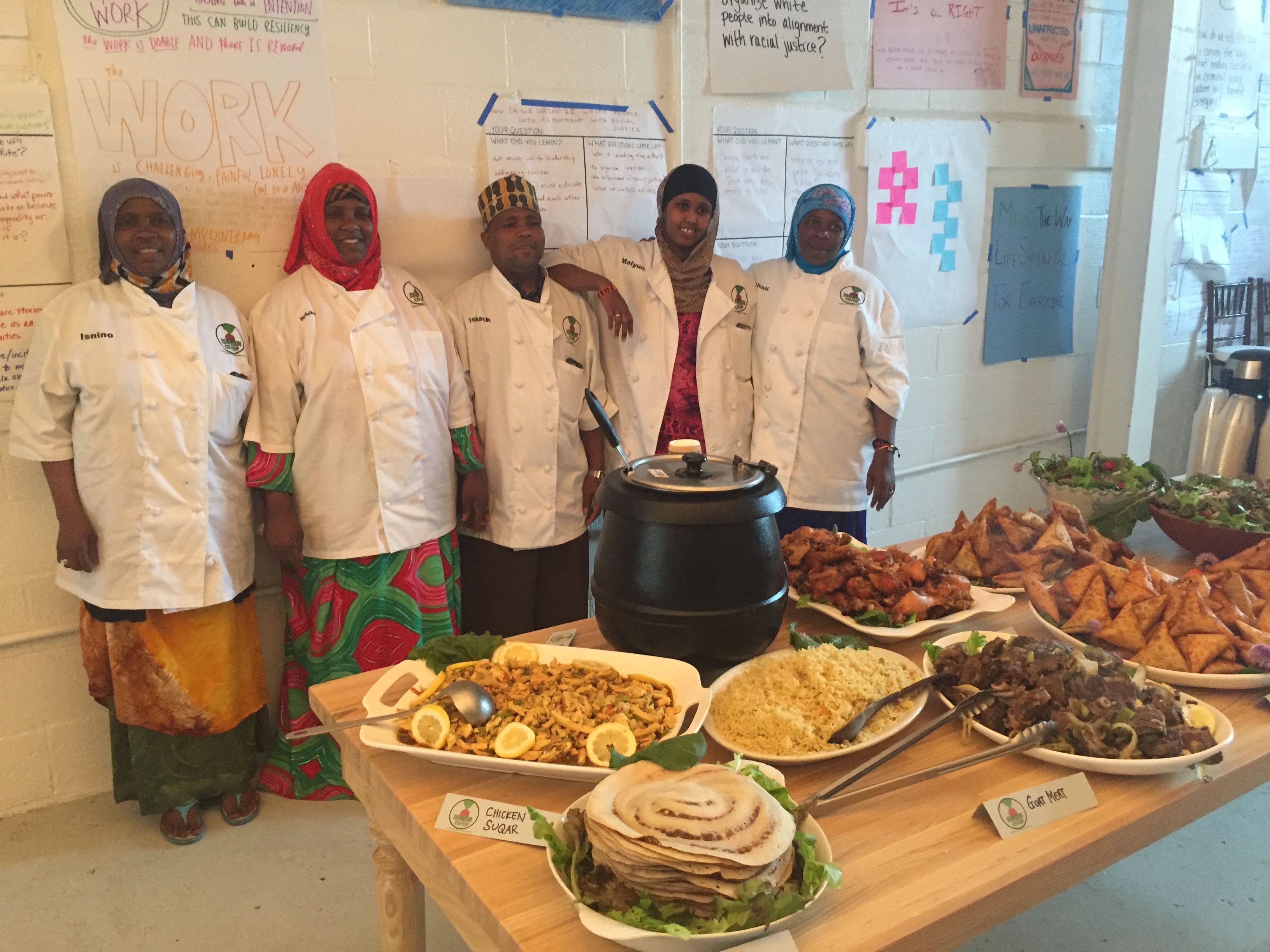 Isuken is the Nation's first Somali Bantu farm-to-table worker-cooperative food truck.  We are sharing the culinary and agricultural talents of Somali Bantu farmers and chefs with our community. We, Somali Bantu, are farmers and have fed and nourished our community and country and now grow and cook for our American neighbors.
Isuken Food Truck is Lewiston's new destination for fresh local food and Somali Bantu cuisine. Find us at festivals, farms, and events throughout Maine.  Our vegetables are grown by Somali Bantu farmers locally and prepared lovingly by the mothers and grandmothers who are owners of our cooperative. We grow vegetables for our truck on our farm outside of Lewiston and source from other Somali Bantu and Maine farmers.
Isuken is a worker-owned cooperative with the five members and their families sharing equally in the responsibilities and rewards of the business.  We make decisions together and support each other in the co-op. This co-op structure is based on our traditional form of cooperation "Iskashito," where we farmed and worked together.  Now we have formed the co-op so we can support one another in our new home in Maine.